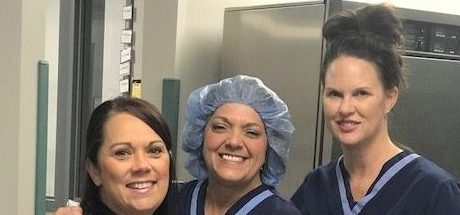 Preparing for Surgery
To expedite your check-in process, we need to receive your registration form prior to your procedure date. If not received, the Pre-Registration Department will be contacting you prior to your date of service. You may fax your registration form to 1-866-989-9040, attention Pre-Registration Department. The Pre-Registration Department direct line is 918-682-9899. You may pre-register in-person prior to your date of surgery. Our facility's hours are 6:00 a.m. – 5:00 p.m.
It is important for you to follow these guidelines before surgery to prevent delay or cancellations.
Reminder
A scheduler will call you the day before your surgery, review special instructions and answer any questions you have. If you have not received a call by 4 p.m. the day before your surgery or have additional questions please call us at 918-682-9899.
My daughter had surgery at Three Rivers Surgical Care and the overall experience was wonderful. The nurses were very attentive and caring. They treated her like she was their own child. If my daughter ever needed surgery again, I would definitely take her back to Three Rivers Surgical Care."